Announcing "The Couple Project"
written by Nathan & Kelli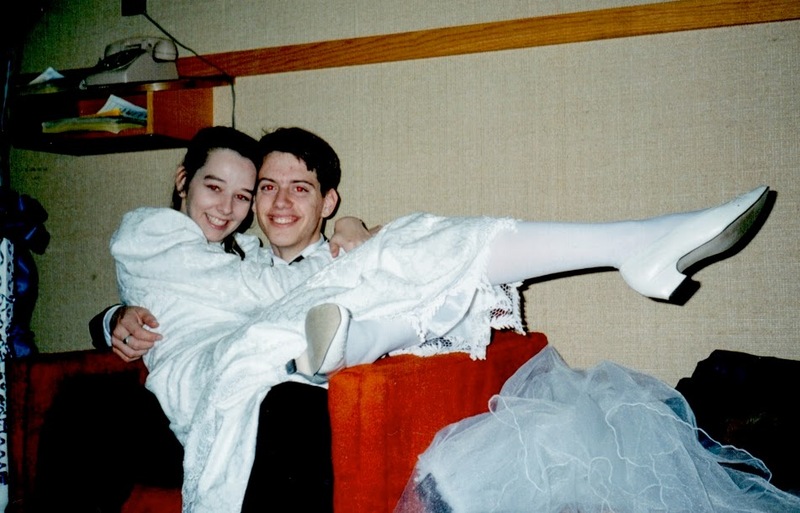 As everyone already following us knows, we (Kelli and Nathan) have been highly focused on one thing over the last year or two, improving our relationship. As we are starting a new year we have been looking at what we can do to continue down this path for another year. One of the books that really impressed us was 'The Happiness Project' by Gretchen Rubin. As a result we decided to follow in her footsteps and start "The Couple Project".
Our focus for "The Couple Project" is to study and learn about what makes a marriage stronger and then put those ideas into action. Recording which things work, and which don't.
Some of our goals, right from the start of our marriage, were to be united, share everything, grow as individuals, provide for our family, raise our eventual children, and love each other. Every single one of these goals turned out to be much more difficult than we originally thought. We got married at 19 and had a lot of growing up left to do. But along with the challenges we have had a lot of success. We put ourselves through university (Nathan has a M.Sc., B.Sc., and a B.Mgt), are in the process of raising 8 children, and have had successful careers for nearly 20 years. Our first 25 years of marriage have been full of growth, challenges, and accomplishments. Now, the goal is to make the next 25 years even better.
The plan for "The Couple Project" is to create a specific focus each month. Study that topic, learn about ways we can improve, and then exercise our couple muscles to become stronger. We hope that by writing about what we are working on, you will be able to strengthen your relationships at the same time. We would love your feedback, support, and stories.
We should also note that we have a specific vision for our relationship, and if that vision doesn't match what you want for your relationships then this project may not be for you. Our vision is of a very tight knit connection. One where we share everything with each other, no secrets. Where we push each other to be better, we don't ignore our weaknesses. We are not two ships sailing the ocean somewhat close to each other, instead we are both in the same boat learning to paddle together.
Building a healthy relationship requires healthy individuals. As a result many of the things we will be working on will be designed to help build ourselves up as individuals. Building a healthy relationship requires trust, empathy, and communication. This is, in many ways, the core of this project. Finally, we want to be productive and live a good life. As a result, this project will also be focused on improving our ability to get things done and learning to focus on the important things, while also learning to say no to the things that are of a lower priority.
For January we are focusing on learning to be less defensive and that it is okay to be wrong. We all prefer to be correct, but when we put our own egos above our relationships, especially when we are clearly in the wrong, it damages trust and goodwill. Learning to be willing to look at how we could have done better, instead of focusing on what other people did wrong, can be a powerful tool in learning and growing.
Some of the habits we are working on forming this month are to:
Say "Sorry" more often.
Have regular discussions (maybe daily) about one thing we could have done better and how.
No 'but's after an apology.
This project is a work in progress. As a result don't be surprised if our goals change as we go. We don't know what will work and what won't, but that is the whole point. Learning what works - being willing to try out new ideas, and determining if they are helpful or not.
We hope this article has been useful. If you have any questions we would love to be given the opportunity to clarify. If you would like to share how this article has helped you, we would love to hear about that as well. Either way send us an email. We read and reply to all of them.
---
Did you enjoy this article? We would love if you would share it with your friends:
---
If you enjoyed that article, try out a couple more: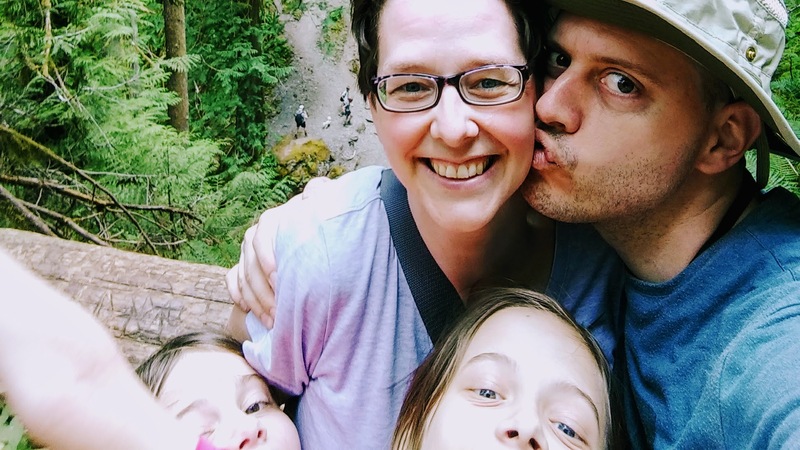 Marriage is important because both of us need a partner who is able to help us in all the ways we need.…
---