Average Monthly Expenses - 2019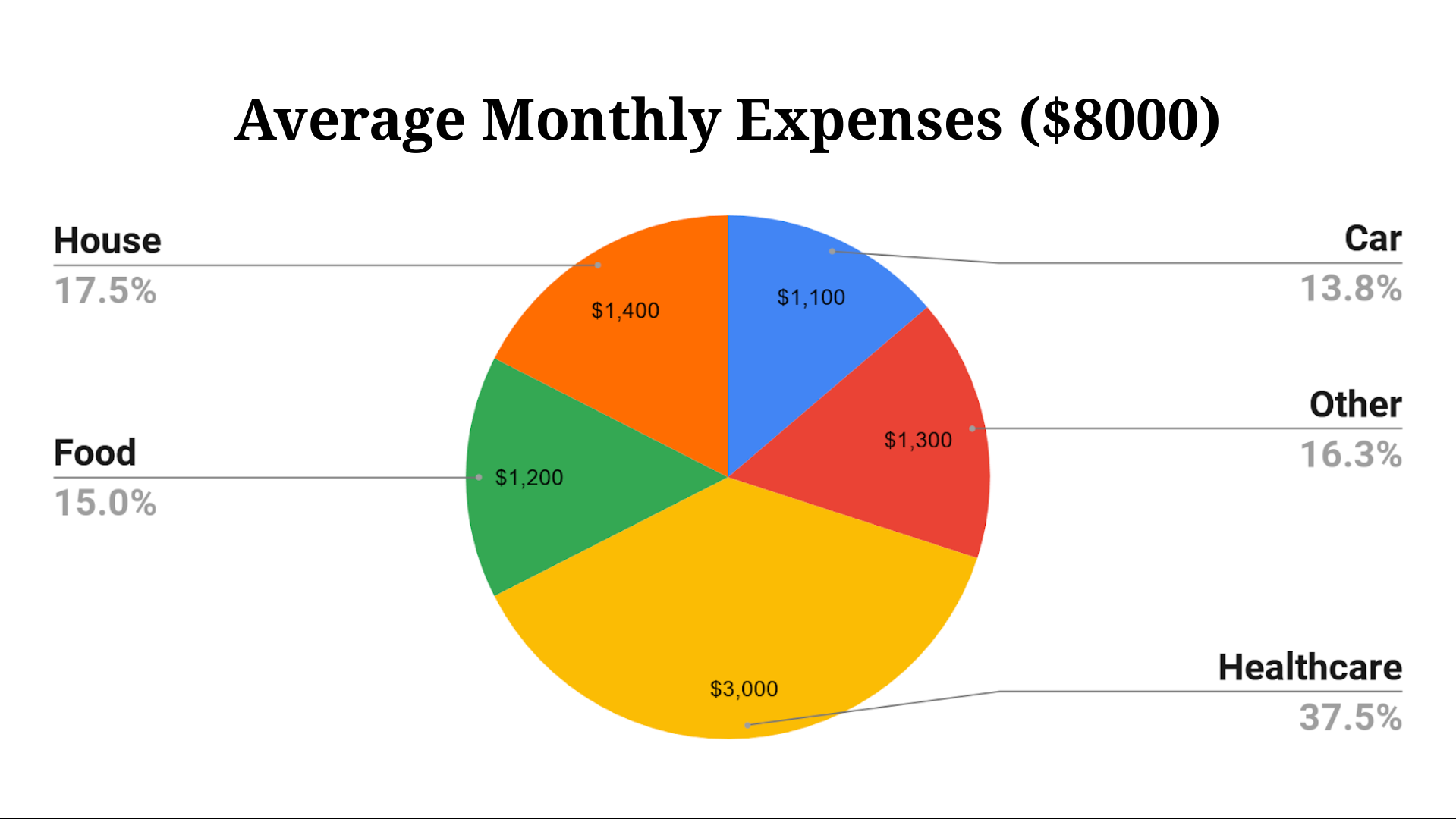 We are currently on a journey toward financial independence.
In the next few years, we would like to be able to stop going to a 9 to 5 job. Stop the daily commutes. Stop working for the purpose of earning a living. What this doesn't mean is that we want to stop working. Not at all, in fact in many ways we would like to continue to work well past a normal retirement age.
What we want is to work at the things we love. We want to learn how to make money through helping people. We want to learn how to make a living on our own terms. We want to have the time to spend time with our children when we want to, to be able to volunteer and serve when people need us, and to relax when our bodies need a rest.
The biggest part of this is living within our means. We have always been reasonably successful at this, from living on a meager income as students, to today where we live on less than a quarter of what we earn each year. Now, the question is, can we continue to do that into the future if Nathan quits his 9 to 5 job.
So without further ado, here are our average monthly expenses over the last year. (We have a family of 10, we own our own home, and we don't have a mortgage or any other debt.)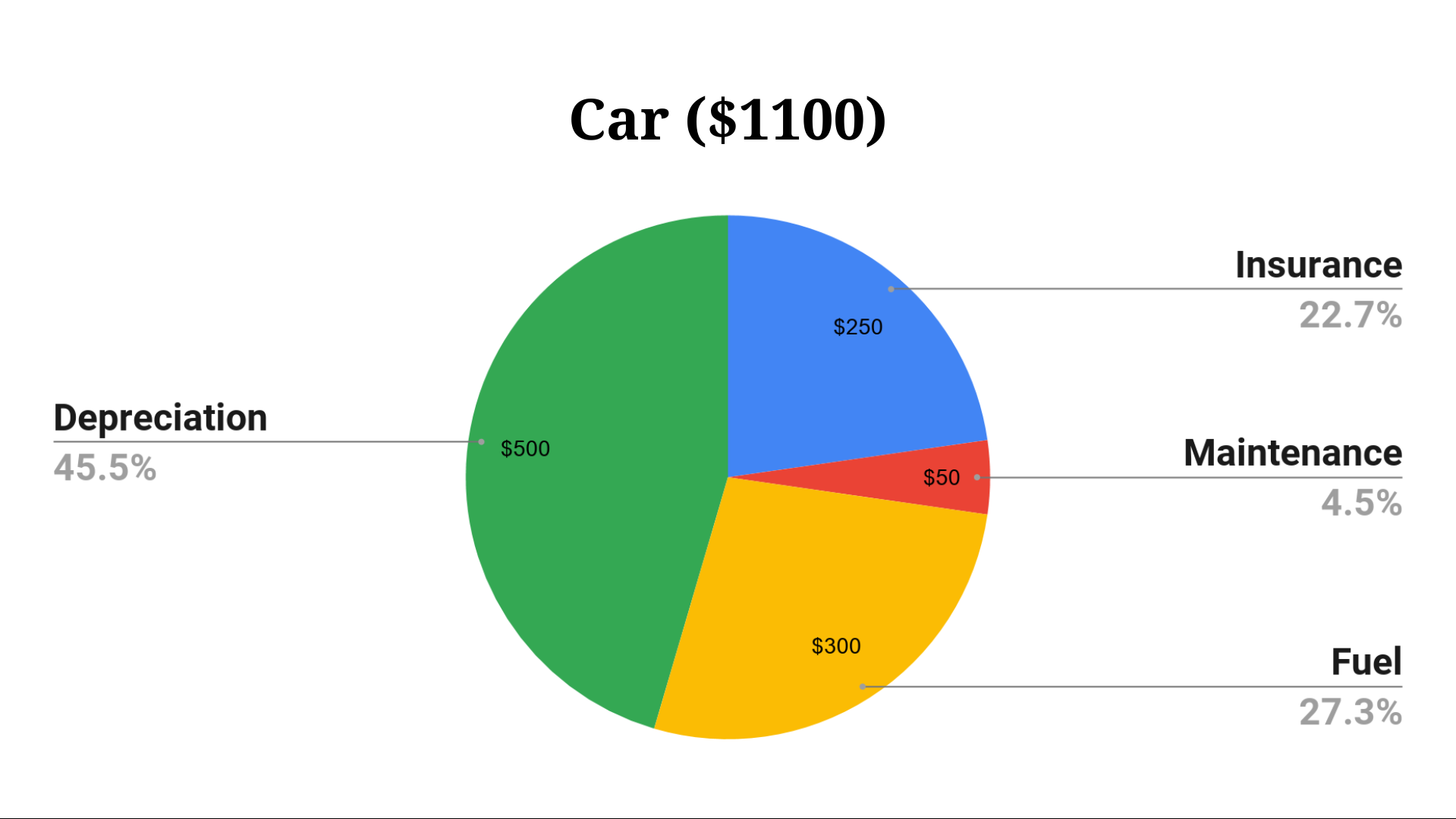 As this shows we are estimating our average monthly car expenses at $1100. We own (they are completely paid for) two Toyota Corollas (a 2017 and a 2018). We are estimating the depreciation on each one at $250 a month, and because they are relatively new they require minimal maintenance. If we were both working from home the fuel costs would likely decrease as well as we would possibly sell one. Things like Lyft, Uber, and car rentals have worked well for us in the past when we only owned a single car.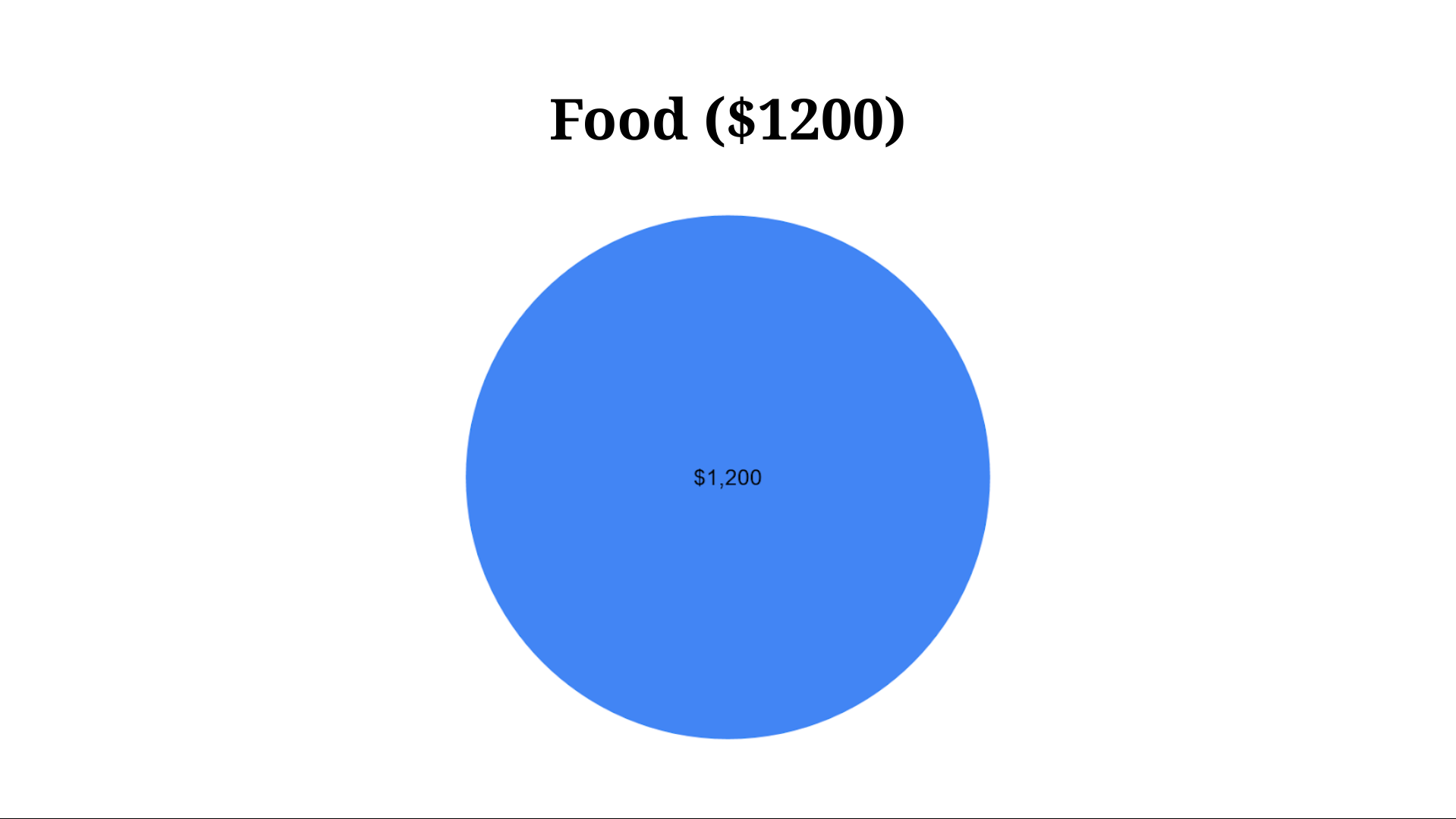 We didn't break food down anymore than this, basically this is mostly grocery stores and some minimal restaurant expenses. In the future we maybe should break out the cost of eating out.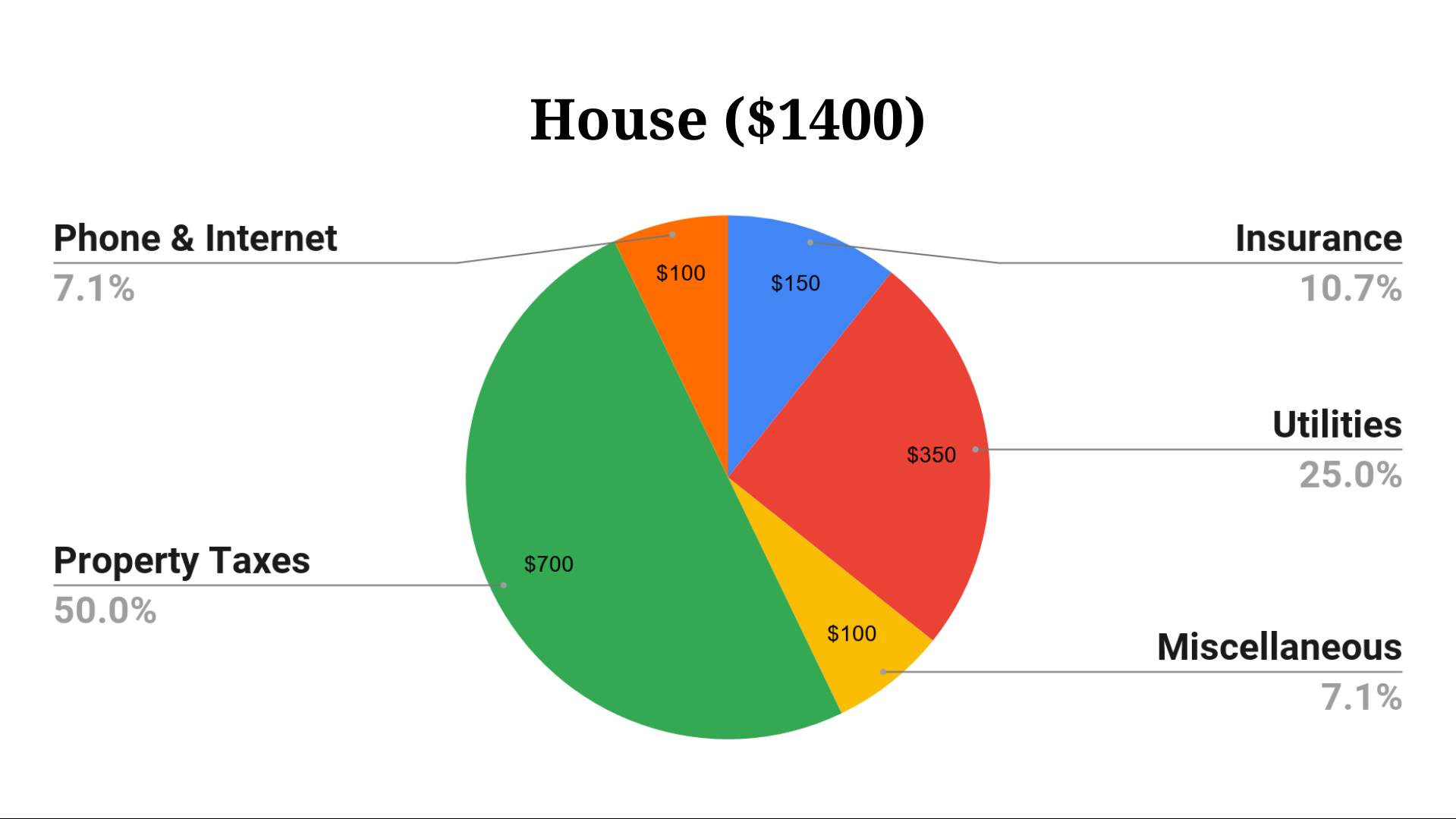 We own our home so we have no rent or mortgage costs. That is why the housing costs are able to be so low for us. The biggest thing we could do to reduce housing costs further would be to move somewhere with a lower property tax rate. Phone and internet includes our cable internet and 5 phone plans (we pay about $10 per month per phone). Utilities includes things like water, electricity, natural gas, and streaming services.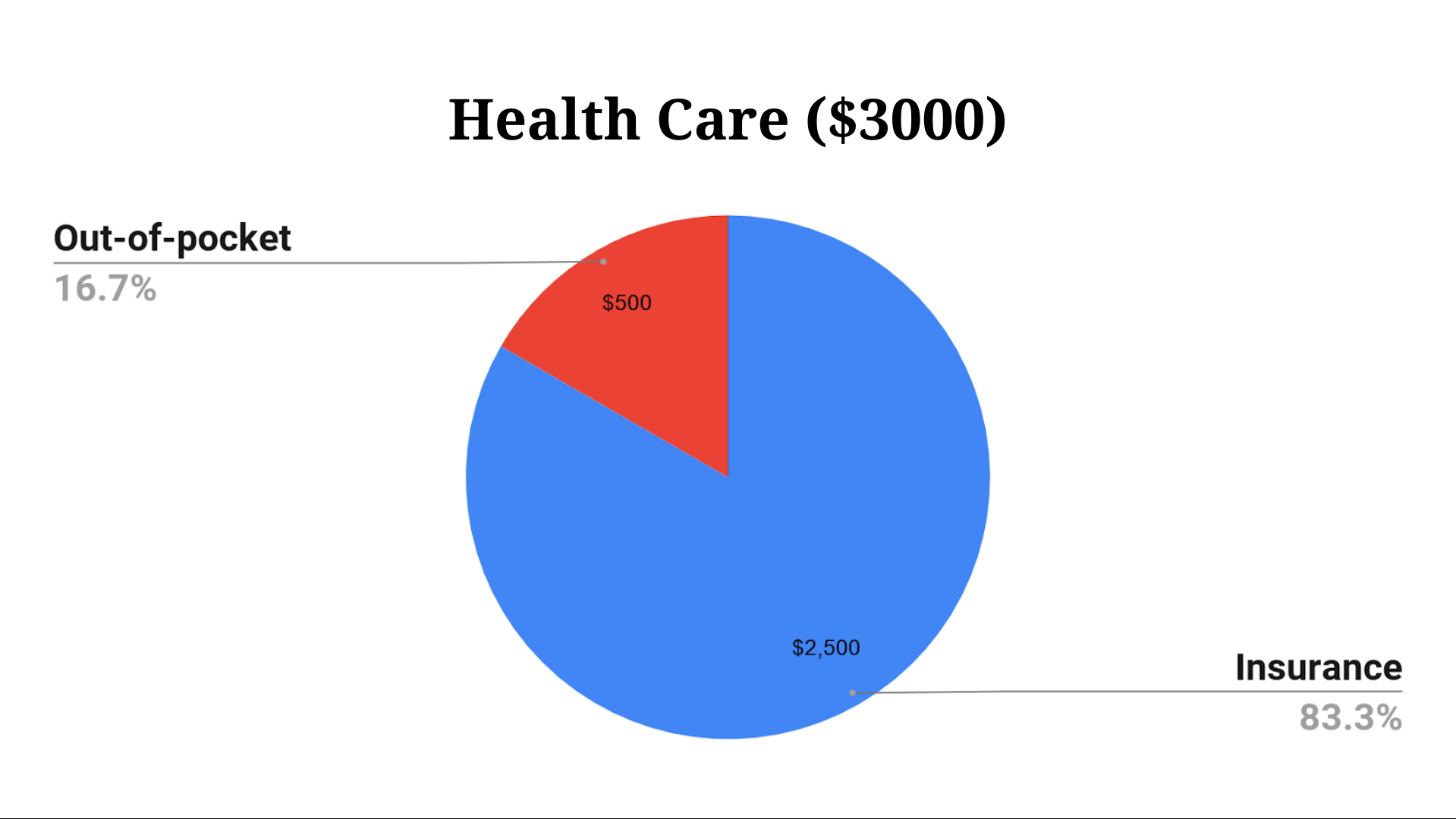 Our health care costs include the projected cost of our medical, dental, vision, and life insurance plans. These are currently covered by our employer but would be costs we would need to cover if we were to become self employed. The other $500 are the portion of the health care costs that we already cover, such as deductibles or our share of things like dental work and eyeglasses.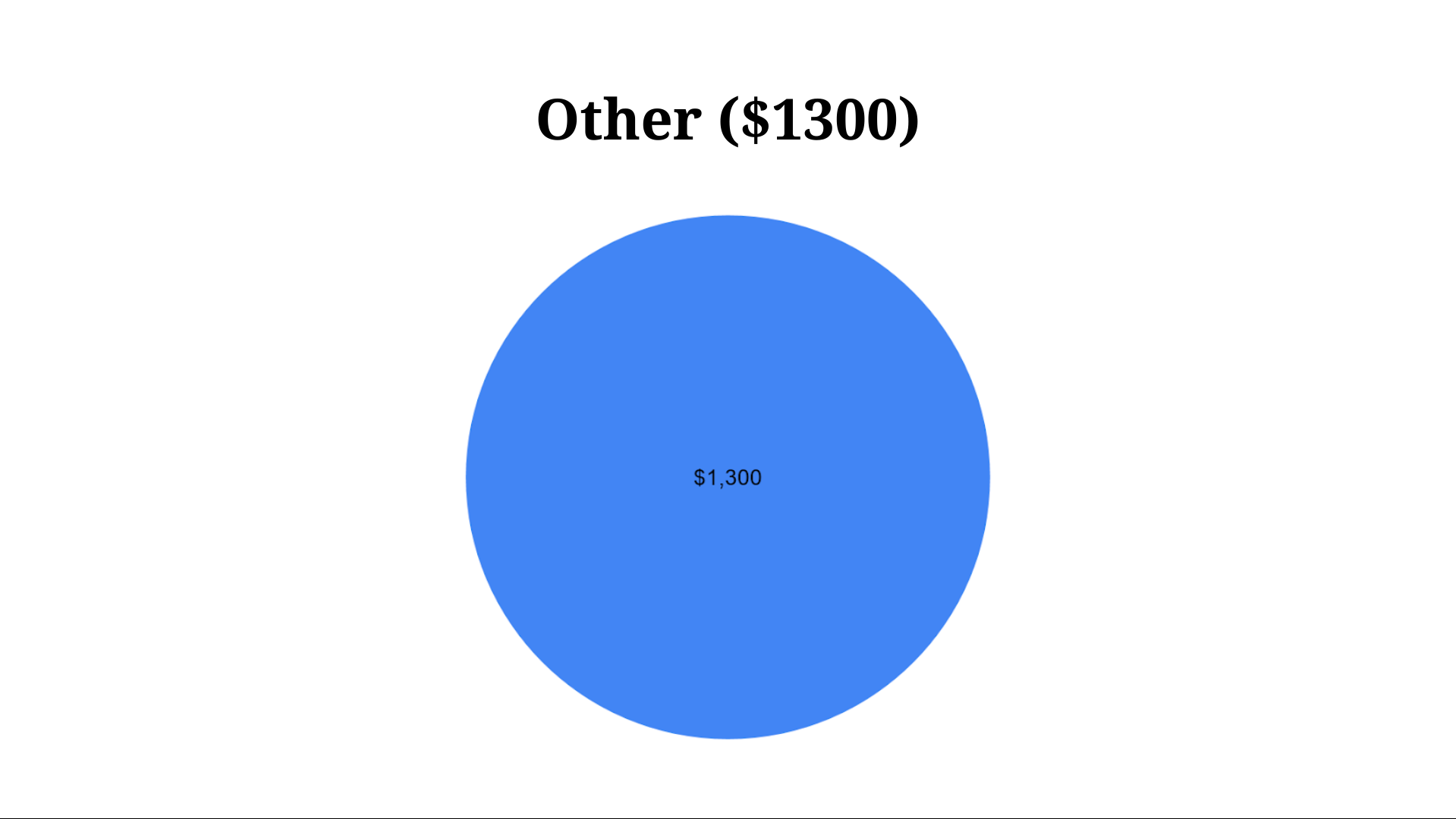 Basically everything that didn't go into one of the above categories we have lumped into other. This is too random month to month to try to create a reasonable breakdown. Basically this is clothing, electronics, school and office supplies, children's purchases, hiking equipment, dog expenses, etc.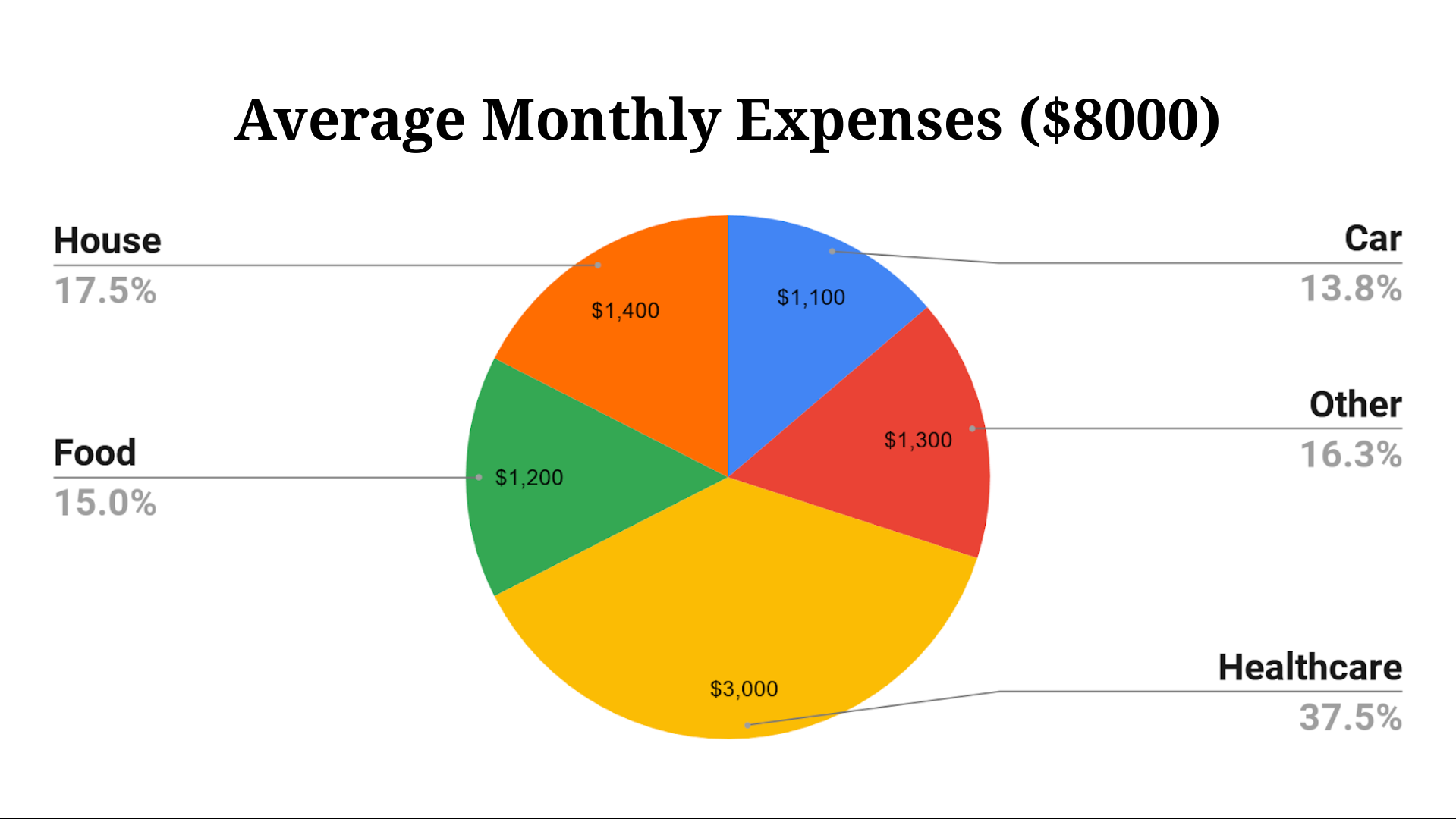 Here is how each of these individual categories combine into our total monthly expenses. Healthcare costs are by far the largest category of costs. Car and housing are areas that if we really wanted to or needed to we could probably cut down the most. Food and other are probably the areas that we normally put the most focus into and so are probably reasonably close to as good as we can (or are willing to) do.
If you are enjoying this article… buy our book!
Another item we didn't include in these expenses was our charitable contributions. In 2019 we donated over 10% of our gross income to charities, including our church. This will continue to be an important part of our spending, but it is far more variable depending on our income level so it doesn't make sense to include this in the above charts.
Our monthly income, without my 9 to 5 job would likely be around $3,500. So to bring our expenses in line with that income we would need to reduce our expenses by more than half, I don't think at this point we are willing to do that. As a result we will be continuing to look for ways to decrease our monthly expenses as well as increase our investments, improve our passive income streams, and looking for occasional work that can help us close that gap.
Related links:
If you are interested here is the spreadsheet we use to track our expenses. (We should really put together a blog post to explain how we use it.
---
Did you enjoy this article? Share it with your friends:
---